The Sunday Post is a weekly meme hosted by Kimberly @ Caffeinated Reviewer. It's a chance to share News. A post to recap the past week, showcase books and things we have received and share news about what is coming up for the week on our blog.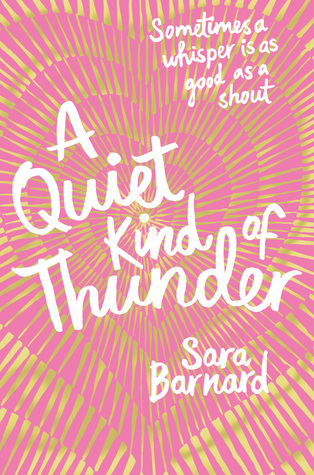 Aaaah I'm not even kidding, this book is pretty, like the photo here doesn't do it justice. It's shiny and a slightly deeper pink, I love the cover. And the story, I'm half of the way according to Goodreads, and so far I really love it. The romance is cute and like awkward, which is nice haha.
Aaah finally finished this one, gotta say I felt like it didn't need to be quite so long but it's definitely better than the film.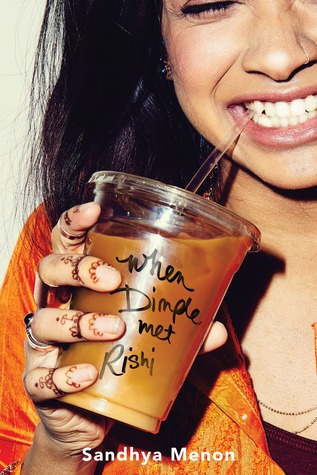 Eeeek so cute and just I think reading these contemporaries have made me go softer cause at one point, I nearly cried, like what the hell. Also loved reading about American Indian culture ❤
If you'd like me to read your blog post (it can be a review, discussion anything though I'm more likely to comment on discussion posts) feel free to tweet me or DM me on twitter with the link to your post. I'll read it, maybe comment and like it as well as including it in next weeks wrap up 🙂
Discussion Posts
Dani @ Poems by a Young Artist has a roundtable Q & A all about Negative Reviews, what they mean and I'm featured in the post along with a few other lovely book bloggers
Evelina @ Avalinahs Books discusses if ARC reading is like school reading
Book Reviews
Laurie @ Laurie's Bookshelf reviews History is all You Left Me by Adam Silvera
Jamsu @ jamsudreams reviews Bloodlines by Richelle Mead
Book Tags
Luana @ Bookstormgirl does the Mystery Blogger Award
Helpful Posts
Laura @ Boats Against The Current shares 15 Book Blog Post Ideas, and she has another 15 here to share.
In case you weren't aware, there's a Dewey's Readathon coming up this weekend actually! To find out more click here, I will be taking part hopefully, and I know Charvi @ It's Not Just Fiction is also taking part so come join in. 
Becky @ Uptown Oracle shares another Blogging 101 post, this time on tidying your blog. I'm running a month long tidy up of your blog and/or Goodreads. So come join the fun, we'll be active on twitter whilst we set about tidying our blogs and so on. 
Sometimes I dive into the BookTube world – when I do and I find anything you guys may enjoy I'll link it below. Again, if you're BookTuber and a Book Blogger or just a BookTuber then feel free to tweet me or DM me on twitter with a link to one of your videos you'd like me to watch. 
Hailey in Bookland: BOOKTUBE FRIENDS & CORGIS | Reading Vlog: June 16-24
Ah so I'm sorry this is going up late, things have been sorta hectic for me in terms of, lack of motivation and I've just hit a huge mind blank. It's not fun, like I have ideas, posts I want to write, chapters I want to write. Yet I have hardly any motivation to write them, it sucks. I'd rather have writers block, cause at least then, I would be totally stuck.
Anyway I finally finished Beautiful Creatures and I read When Dimple Met Rishi, sooooo good. Currently reading A Quiet Kind of Thunder and I'm hoping to finish this tonight which is Monday…ooops like I said. It's a day late this is going up, just life sorta hits you all at once. It doesn't hit you with small things spread out. It's all or nothing, not helpful.
(Sun) Weekly Wrap Up #41
Who knows – we'll see if I can get anything done 🙂 
I hope everyone's week last week was good and that you have a great week, I'm slowly crawling back into being alive on here haha. We'll get there ❤