So I got tagged by the lovely Laurie @ Laurie's Bookshelf to do this tag, and I figured since it's still June, I may as well do it whilst it's still the middle of year haha.
Best Book You've Read This Year?
Ha, that's funny you expect me to pick one? How about I give you three?
Awoken, I'd been wanting to read since it came out in 2014. I took 4 years to get round to reading that lovely book and I honestly recommend it soooo much. It was Sarah's debut and I honestly loved it so much!
It Ends With Us is well…damned heartbreaking. I will say though that the book focuses around the topic of abusive relationships, but if like me you're curious about the portrayal of them and/or won't get triggered through experiencing abusive scenes through a character. Highly recommend it. Purely because it's so well written and just…it honestly broke me and probably has been the book that made me grow the most in the first half of this year. 
It Only Happens in the Movies just…aaah anything by Holly Bourne for me is a must read. Her writing is on point, she tackles relevant topics and just I love her writing.  This book was great at ruining all the stereotypes we see in books and movies for couples and I loved it. Also involves zombies and sarcasm 🙂
Best Sequel You've Read In 2018?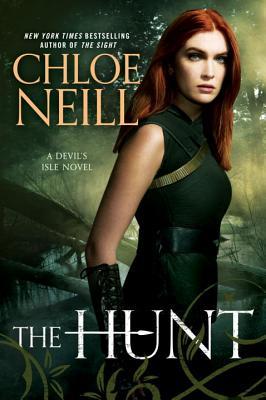 The Hunt by Chloe Neill, which is the 3rd book in the Devil's Isle series. Exciting news, so this was originally a trilogy but both myself and my mum were hoping Chloe would write another book. As the ending, left things open for another book. And on twitter she tweeted about outlining the 4th book in this series, and *bounces round in circles* no words can express how freaking excited I am for this guys! I need to reread the trilogy and write review and discussion for you all. Cause you all need to read her books.
New Release You Have Not Read Yet But Want To?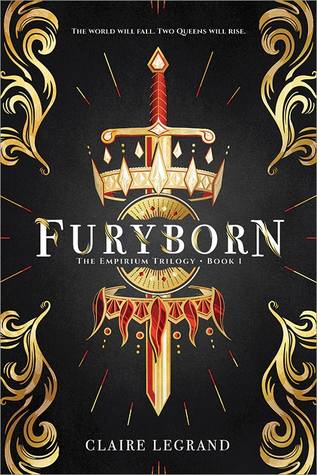 Most Anticipated Release For The Second Half Of The Year?
Take a wild guess guys, cause I'm being super boring and typical. Kingdom of Ash by Sarah J Maas and Queen of Air and Darkness by Cassandra Clare. What can I say, these two are just queens for me with their world building and stories. Whilst I know not everyone loves their books, I do and I want to one day collect all editions of The Infernal Devices. Genuinely that would make me so happy.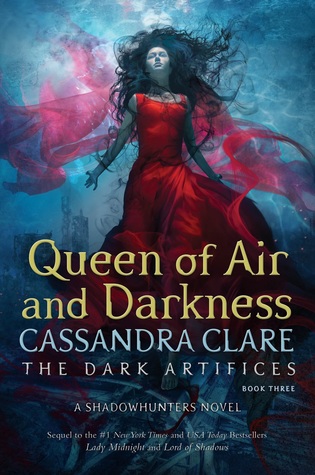 Biggest Disappointment?
Erm..probably A Quick Bite by Lynsay Sand. I love my paranormal books ok, and usually they sit around 4+ star ratings for me because I'm a sucker (and punny) for them. But this had a really interesting take on how vampires came to be but like…ugh the plot and characters. Just…it needed more fleshing out.
Biggest Surprise?
What I Thought Was True by Huntley Fitzpatrick. Now, this is a contemporary but like…it also isn't your typical contemporary. Just go read my review if you're interested, cause like words are rather difficult when I read that book several months ago haha.
Favourite New To You Or Debut Author?
C G Drews (aka Cait @ Paper Fury) and Colleen Hoover. Cait is just…look her blog is hilarious ok, you can't tell me it's not because it's like she can read minds, and says the stuff I'm thinking haha. Her debut was amazing and I'm so sad I can't forcefully give everyone a copy of her book. Also so excited for her next book which comes out next year *squeals*
Colleen Hoover, her books are written so well and they're heartbreaking and also introducing me to New Adult 🙂
Newest Fictional Crush?
Honestly, I've been reading a lot more contemporary and sci fi and just not my usual dose of paranormal, fantasy, dystopian which is where I get most of fictional crushes from. So I don't have a new one at the moment (already have a huge list of crushes though…well book boyfriends hehe)
Newest Favourite Character?
*stares at the question hoping for a miracle*
Again, literally don't have any due to the books I've been reading aren't the ones I typically get new fav characters or boyfriends from. Ooopsies, watch me in the last half of the year go insane with new fav characters and new book boyfriends haha.
Book That Made You Cry?
It Ends With Us – I was literally sat crying when I read certain parts of it just…aaah the feels.
Book That Made You Happy?
Most books don't make me happy, like they rip my heart out in the best possible way which to us, is basically the same thing. Right? So we'll go for November 9 by Colleen Hoover here cause erm…my heart is still recovering.
Favourite Book-To-Film Adaptation?
Maybe a slightly controversial one but all of The Maze Runner films, basically I read The Maze Runner and a tiny bit of Scorch Trials before I gave up on the series. I wasn't loving the second book to be honest and like…to me the films were so much better. Ahem which is always rare for us bookdragons to say.
Favourite Post You Have Done This Year?
I've done a lot of posts that I love, below are 7 cause I like odd numbers and I've done 3 lots of things already so we're missing 5 and going to 7. (5 makes me uneasy haha)
Young Adult, New Adult, Adult ~ Differences, who should read them…
New Releases or Backlist Books: Shiny vs Dusty?
Thursday Talks #1: Why I Started Blogging
Bookworms Explained #4: (stereotype crunch) We're not always an introvert who's shy and wears glasses
Bookworms Explained #5: The old age question of 'What's your favourite book?' and why we can NEVER pick just ONE
Writers Den #4: Creating Characters + look into dialogue
Most Beautiful Book You've Book You've Bought This Year?
Ok I didn't buy it technically it's the exclusive tour edition of War Storm with blue sprayed edges and just…it's pretty ok and wrapped in bubble wrap cause I'm protective. So yeah, I'll get round to showing you all a photo of it at some point.
What Books Do You Need To Read By The End Of The Year?
All of them…
Ok seriously then, be prepared for like a ton of backlists to hit you in the face and maybe remind you of years gone by.
Shiver, Linger, Forever by Maggie Stiefvater
Slated, Fractured, Shattered by Terri Terry
Tales from the Shadowhunter Academy
Glass Sword, Kings Cage, War Storm
Also though, rereading is a thing that I love and I have a ton of series I want to get round to rereading so erm…my TBR may murder me.
If you've not yet done this tag, consider yourself tagged! What books do you want to get round to this year? Are they mostly backlist or more new releases?