The Sunday Post is a weekly meme hosted by Kimberly @ Caffeinated Reviewer. It's a chance to share News. A post to recap the past week, showcase books and things we have received and share news about what is coming up for the week on our blog.
So I received a physical copy of this book thanks to author back in Feb/Mar time, and it is already out. I just have to make sure I read and review it before the sequel comes out which is in Oct. It's a new take on Shakespeare's plays, so I'm hoping I enjoy it.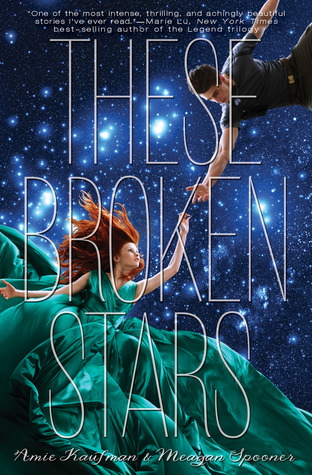 I finished this one late on Sunday and I thoroughly enjoyed it 🙂 
Read this on Monday and OMG loved it! I loved the characters and just aaaah. Reviews for both book will be coming to you in June. 
If you'd like me to read your blog post (it can be a review, discussion anything though I'm more likely to comment on discussion posts) feel free to tweet me or DM me on twitter with the link to your post. I'll read it, maybe comment and like it as well as including it in next weeks wrap up 🙂
Discussion Posts
Laura @ Books and Geekiness shares with us her fictional boyfriends
Kristina @ Books and Dachshunds writes an open letter to the bookish community
Simant @ Flipping Through the Pages discusses reading whilst on holiday. Do you manage whilst you're away on vacation?
Becca @ bec&bones discusses Rating and Reviewing DNF books
Rhea @ Bookchanted has a great post on why being a blogger is really hard! (Yes its from last year, but if I loved a post don't matter when it was published I'll include it)
Book Reviews
NO POSTS FOUND
Book Tags
Laura @ Books and Geekiness does the Book Reader Problems Tag!
Helpful Posts
Krutula @ YA On My Mind shares some Podcasts for Readers!
Sometimes I dive into the BookTube world – when I do and I find anything you guys may enjoy I'll link it below. Again, if you're BookTuber and a Book Blogger or just a BookTuber then feel free to tweet me or DM me on twitter with a link to one of your videos you'd like me to watch. 
Aaah I have watched some BookTube but I'll need to grab the links…so I'll grab them and include them in next weeks Wrap Up 🙂
Okaaaay so I'm actually looking forward to college this week, we're going to be getting two assignments and these are our last assignments for this academic year. It feels so strange to me, like my first year has actually gone by really fast.
I'm thinking of doing a post when I finish for summer about my thoughts on transitioning from Secondary to College, and my overall thoughts on just my academic life. As I'd originally planned to go to my schools Sixth Form only for that to get turned to dust. So that's something that will probably come on here July some time.
My week has been alright though, finished two assignments and handed them in, found out I was on track for getting 3 Merits at the end of my course which is great for me 🙂 I read two books right at the start of the week so late Sunday and Monday which was great, and since then I've just been chugging away at writing and toying with the idea of dragon eggs. I have to draw them first but when I finish my idea you'll notice them 🙂
(Sun) Weekly Wrap Up #31
(Mon) New Releases or Backlist Books: Shiny vs Dusty?
(Tue) The Book Blogger Insider Tag ~ Book Tag
(Thur) Thursday Talks #6: English Literature GCSE in England…why it sucks
(Mon) Predictible Books Are Alright…Sometimes
(Tue) BOOK TAG – haven't decided which one though 
(Thur) Thursday Talks #7: Periods Shouldn't Be Taboo 
(Sun) Weekly Wrap Up #33
Ok so that's been my week, how's your week been? I'll do my best to return comments and blog hop today and tomorrow 🙂 Thanks for reading and have a wonderful week 🙂