The Sunday Post is a weekly meme hosted by Kimberly @ Caffeinated Reviewer. It's a chance to share News. A post to recap the past week, showcase books and things we have received and share news about what is coming up for the week on our blog.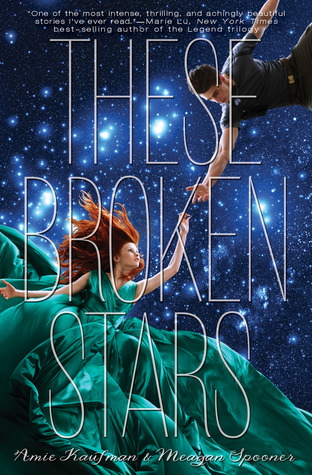 Can I just say this cover is soooo pretty and I'm loving it so far!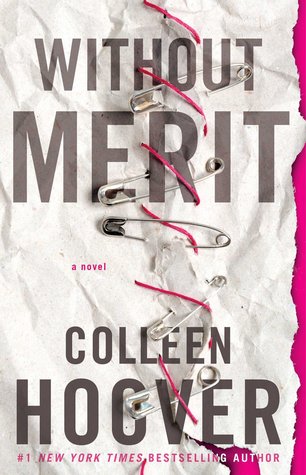 Such a good read! Poignant, honest and I loved it. I kinda wish there was a sequel…still review will be up in June at some point 🙂
If you'd like me to read your blog post (it can be a review, discussion anything though I'm more likely to comment on discussion posts) feel free to tweet me or DM me on twitter with the link to your post. I'll read it, maybe comment and like it as well as including it in next weeks wrap up 🙂
Discussion Posts
Marie @ Drizzle & Hurricaine Books shares how to Master your TBR pile…or try to master it xD Marie also talks about feeling validated as a book blogger and why it matters
Beth @ Reading Every Night has an interesting discussion on Do You Feel You Have to Buy Books to be a Good Blogger
Pamela @ Reverie Society questions if maybe we have too much bookishness in our lives
Kate @ The Backwards Bookshelf has a new feature on her blog Bookish Throwback Thursdays! Where she shares some of her favourite books she read, before starting her blog. This one is all about the Six of Crows duology.
Book Reviews
Camilla @ Reader in the Attic reviews Stalking Jack the Ripper by Kerri Maniscalo!
Tasha @ Ridiculously Ordinary reviews The Man Who Didn't Call by Rosie Walsh! Sounds like a good book dealing with love, loss and has a plot that keeps you guessing.
Amanda @ Chocolate Pages reviews Bridal Girl by Meredith Schorr! Not gonna lie it sounds like a great book, involving a writer, a wedding and deadlines.
Book Tags
Kristina @ Books and Dachshunds does the Book Blogger Insider Tag (I'm actually doing this tag this week xD)
Helpful Posts
Resh Susan @ The Book Satchel shares how to read 20 books in one month plus her reading schedule!
May @ Forever and Everly shares some tips on cutting back on the self placed pressure, us book bloggers put on ourselves
Evelina @ Avalinahs Books shares her handy dandy spreadsheet for tracking your TBR! If your TBR is attempting to plot your demise, check this post out…or just check the post out anyway 🙂
Sometimes I dive into the BookTube world – when I do and I find anything you guys may enjoy I'll link it below. Again, if you're BookTuber and a Book Blogger or just a BookTuber then feel free to tweet me or DM me on twitter with a link to one of your videos you'd like me to watch.
Nothing Found – I've not been about on BookTube maybe next week?
This week has actually been a rather good week, aside from reading, college has been alright. I've got two assignments due this Fri which is fine too, totally not freaking out over here xD 
Anyway with regards to the blog, you may or may not, have noticed there was no Writers Den or Bookworms Explained post. Quite simply the reasoning is, I was getting to stressed over them. I write a lot of content, my content out weighs the amount of book reviews I actually do at any one time.
I also was stressing over my schedule because Writers Den and Bookworms Explained whilst both are fun to write, they're also the two which take the longest to write purely because I want them to be good. Writers Den is harder for me, as I want it to be informative and useful and I just…I needed a break from those two for a month so I can remember how to breathe. As April I only missed two days, every other day I had at least one post go up.
I do not at all, recommend you do that. I'm still experimenting, seeing what works for me and so this is all trial and error for a while. Hopefully in June, Writers Den and Bookworms Explained will make a return. Until then, you'll have Monday Musings, a Book Tag on Tuesday, Thursday Talks and these Wrap Ups.
Moving away from the blog, A Court of Frost and Starlight came out this past week! I also knew there'd be some sort of exclusive edition to Waterstones and there was and is. It's a Waterstones Exclusive Fan Art edition. Its also in the paperback version not the hardback, from what I saw. So I bought ACOFAS and then Poet X as they had the sticker of buy one get one half price. I love bargains. 
The best part to this is…I saw that Victoria Aveyard is coming to my Waterstones in town on the 5th of June. As soon as I saw it I thought of Em, who happens to be my oldest best friend and we're both blessed to be total bookworms. So whilst a lot of my bookworm friends are online, Em is the bookworm friend I have in real life. (she also has a book blog if you want to give her some love) Anyway we're going to see Victoria Aveyard on the 5th June and I. Am. So. Excite!
Whilst the UK has more privilege in terms of authors visiting than other countries outside of the US, it's still pretty rare for them to visit outside of London. I've never been to London. I want to go someday, but until then, I'll just wallow around where I live waiting for authors to come visit us. Needless to say Em and I are estatic about this, I also now need to catch up on the Red Queen series badly, I've only read book 1…and I need to catch up otherwise I'll end up being spoiled and plus, I want to be able to make the most of it. 
Also at college we've been using Photoshop (I swear it hates me!) and the graphics tablets, one lesson I decided to switch over to Illustrator and have a go at some typography. So now, I have 'Love Clo' written in my handwriting, for the end of my blog posts. You'll see it at the end of this post! I'll need to add that to my to do list, of adding the sign off at the end of some of the older blog posts. 
(Sun) Weekly Wrap Up #30
(Mon) Top 5 Paranormal Book Series (in my opinion)
(Tue) Just Wanted to Say…
(Thur) Thursday Talks #5: Role Models – good idea for children?
(Thur) Dewey's Readathon ~ Wrap Up
(Mon) New Releases or Backlist Books: Shiny vs Dusty?
(Tue) The Book Blogger Insider Tag ~ Book Tag
(Thur) Thursday Talks #6: English Literature GCSE in England…why it sucks
(Sun) Weekly Wrap Up #32
This week has certainly been a mixed bag, overall though this week was great, how was your week? Any new releases that you've bought? I don't usually buy new releases until a few months later…unless there's exclusive editions xD 
Thanks for reading! Hope you have a great week!