The Sunday Post is a weekly meme hosted by Kimberly @ Caffeinated Reviewer. It's a chance to share News. A post to recap the past week, showcase books and things we have received and share news about what is coming up for the week on our blog.
I'm still currently reading, Awoken by Sarah Noffke and Invictus by Ryan Graudin, but I've decided to not include them in this section now. As it'll take me a while I think to get round to reading them both. However I am reading another two books currently.
For some bizarre reason I've been in the mood to read a contemporary and this one has been staring at me. I read Huntley Fitzpatrick's The Boy Next Door and loved it. So I figured I'd get this one. I love her writing style and just…it's a great contemporary so far.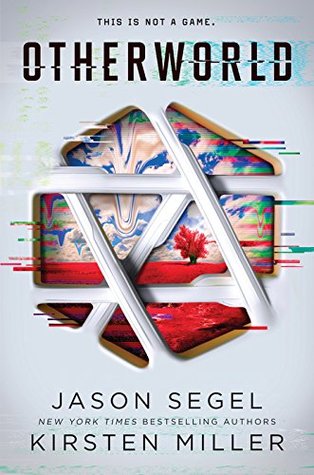 I'm reading this one because I was originally going to read during the Winter BIBIB but that didn't happen. So I'm reading it now and it's alright…I have mixed feelings on Simon the main character. Still I'm hoping it'll pick up soon as I'm only at page 50. 
If you have a post you want me to put here, check my pinned on twitter and reply to that with the link. These are either posts I've discovered and wanted to share or have been directed to and wanted to share them. So enjoy!
How is it already February? I feel like ever since I started this blog the days and weeks seem to go by quicker – mainly due to me having so much to do usually. This week has been fairly busy, I finished my assignment and that got handed it Friday, Thursday we got given two assignments both due in on the same date. So that'll keep me busy. 
More importantly we have PANCAKE DAY this month. 
…were you waiting for the Valentines Day announcement? Haha, yeah so I'm not a huge fan of Valentines Day BUT I am biased cause I'm single and I also find the whole concept a bit weird. Like shouldn't every day be a day to show that person you love them? Anyway, on the week of Valentines Day, my posts will become love themed. You're totally welcome haha. 
I realised looking back on what I read in January I actually did alright, I read 6 books that month which is good and I've figured out how I want to lay out my Reading Log this month. My Reading Log is basically a way for me to see what I'm reading and when I read it etc. I may do a post about it later on when I've gotten to grips with it a bit more.
Also not sure if you've seen but I got up my first Review and Discussion of the year! *throws a party* I've got to get myself in gear to write up the others but they'll come eventually…probably all at once knowing me. So I'm sorry beforehand, as at some point you'll get a flurry of review and discussion posts.
How I Plan Blog Posts ~ January
Reading Challenges ~ Jan Check In
Bookworms Explained #4: (stereotype crunch) We're not always an introvert who's shy and wears glasses
Illuminae by Amie Kaufman and Jay Kristoff ~ Review+Discussion
Winter Biannual Bibliothon ~ Wrap Up
Beauty and the Beast ~ Book Tag
Bookworms Explained #6.1 (just to say 6 is split into 3 parts hence the 6.1)
Hopefully I'll have a Review and Discussion up again next week…we'll see.