Stumbled across this lovely tag over HERE. 
The rules:
Answer these questions truthfully.

Once you've completed this tag, tag 5 other book bloggers to answer these questions next.
Which book, most recently, did you not finish?
Most recently would be a couple weeks ago when I put down The Art of Not Breathing by Sarah Alexander. I just lost interest.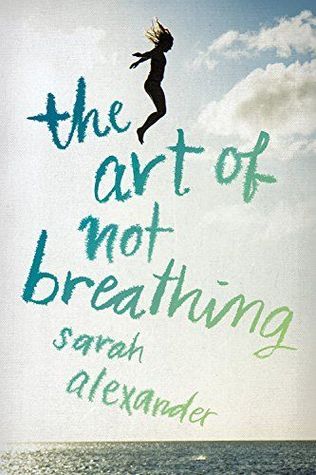 Which book is your guilty pleasure?
Erm…I don't have one to be honest. I do have a genre though which would be fanfiction haha, wattpad is a life saver I tell you.
Which book do you love to hate?
The Vampire Diaries or Twilight. Both have stupid main characters, who are whiny, selfish and I want to punch them and tell them to get a grip and realise you don't need a guy to save you.
Which book would you throw into the sea?
…Paper Towns by John Green. I've never been so mad or annoyed at characters in my life! I wanted to punch every character, to say I was infuriated or frustrated would be an understatement when I read this book.
Which book have you read the most?
The Infernal Devices by Cassandra Clare. I just finished rereading A Clockwork Angel the other day. There's just something about this series that I keep coming back to, it's my comfort read and typically I go to the second book if I want to comfort read. 
Which book would you hate to receive as a present?
If I had the gift receipt I'd not be too fussed, as long as I could exchange it for a book I want. Having said that nothing by John Green and well…it's easier if I know what books I'm getting. So I can specify the correct covers etc – otherwise I get stressed out over it. Twilight. That's the other one, if you gave me The Host I'd be fine but not Twilight. Sparkly vampires? Please it was alright when I was 11 and naive.
Which book could you not live without?
That's like asking me can you live without oxygen? No I can't, I can't just pick ONE book! Who created this tag? Seriously picking ONE book isn't possible. I will say as long as I have all of Cassandra Clare's, Chloe Neill's, Sarah J Maas' and Richelle Meads The Vampire Academy and Bloodlines series I can live. So that's what…50+ books. Yeah…if I have them I'm alright.
Which book made you the angriest?
The Nowhere Girls by Amy Reed but it was more down to because it was so brutally honest, raw and true that I got mad because it's happening as I type this. If you weren't aware its a book which deals with rape, sexual assault, feminism that sort of thing. It's a really well written book, check out my Review + Discussion linked above for more information.
Which book made you cry the most?
Oh god, I do cry a lot at books I admit that. Probably A Clockwork Princess, like that ending, the epilogue, god me heart…crap I'm going to have to go through that again soon. *sighs* I'm not ready to have my heart destroyed, even though I'm probably going to reread the other shadowhunter books. 
Which book cover do you hate the most?
Ha good one, I don't know to be honest. The majority of my books I love their covers, I do despise non matching covers. Due to that I have a book box of shame where non matching series go and any books I can't/don't want to display on my shelves. 
So if I tagged you, you don't have to do this tag, it's just I need to tag people which is why I put off writing this tag for so long.